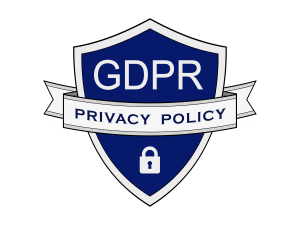 This privacy policy sets out how myshowplates collects, uses and protects any information that you give to us when you use this website.
myshowplates is committed to ensuring that your privacy is protected. Should we ask you to provide certain information by which you can be identified when using this website; then you can be assured that it will only be used in accordance with this privacy statement.
INFORMATION WE COLLECT
We may collect the following information:
Name, contact information including postal address, email address and telephone number
Products in which you have expressed interest
We do not share information with third parties
We do not hold personal debit/credit card information or personal bank details
WHAT WE DO WITH THE INFORMATION WE GATHER
We use this information to process your order, manage your account, understand your needs and to provide you with a better service. The information is used in the following manner:
We will email you information about your order and the progress of your order. We will send you tracker numbers for orders dispatched. We may use the information to improve our products and services. We may periodically send promotional emails about our products or other information which we think you may find interesting using the email address which you have provided. From time to time, we may also use your information to contact you for market research purposes. We may contact you by email or telephone. We may use the information to customise the website according to your interests.
SECURITY
We are committed to ensuring that your information is secure. In order to prevent unauthorised access or disclosure, we have put in place suitable physical, electronic and managerial procedures to safeguard and secure the information we collect online.
WHAT ARE COOKIES?
Cookies are small text files that are placed on your computer, smartphone or other device when you access the internet.
This website, along with many others, uses cookies. Cookies are essential to the running of websites and let users navigate around smoothly around sites and (where appropriate) allow the site owner to tailor content to fit the needs of visitors. Without cookies enabled we can't guarantee that our website and your experience of it are as we intended it to be.
However and most importantly, NONE of the cookies we use collect your personal information in any way and therefore cannot be used to identify you. This website does not store any information that would, on its own, allow us to identify individual users without their express permission. Any cookies that may be used by this website are used either solely or on 'session' basis to maintain user preferences.
This type of 'session cookie' is just temporary and only exist during the time you use our website (or more strictly, until you close the browser after using our website). Session cookies helps our website remember what you chose on the previous page to avoiding the need to re-enter information.
Again at no point do any of the cookies we use enable us to identify who you are and very importantly, are not shared with any third parties. Therefore because our cookies cannot identify you, we are not required to seek permission to use these types of cookie under the GDPR rules. If you require any additional information, please do not hesitate to contact us.
LINKS TO OTHER WEBSITES
Our website may contain links to other websites of interest. However, once you have used these links to leave our site, you should note that we do not have any control over that other website. Therefore, we cannot be responsible for the protection and privacy of any information which you provide whilst visiting such sites and such sites are not governed by this privacy statement. You should exercise caution and look at the privacy statement applicable to the website in question.
CONTROLLING YOUR PERSONAL INFORMATION
You may choose to restrict the collection or use of your personal information in the following ways:
whenever you are asked to fill in a form on the website, look for the box
that you can click to indicate that you specifically want the information
to be used by us for direct marketing purposes - this is an 'opt-in' process NOT 'opt-out'
if you have previously agreed to our using your personal information for direct marketing purposes, you may change your mind at any time by writing to or emailing us at info@a1showplates.com
We will not sell, distribute or lease your personal information to third parties unless we have your permission or are required by law to do so or for credit reference purposes. We will only use your personal information to send you promotional information about our products and information which we think you may find interesting ONLY if you tell us that you wish this to happen.
If you would like to: access, correct, amend or delete any personal information we have about you, register a complaint, or simply want more information contact our Privacy Compliance Officer at Info@a1showplates.com
myshowplates may change this policy from time to time by updating this page - in which case we will contact you to inform you to ensure that you are happy with any changes. This policy is effective from 21st May 2018